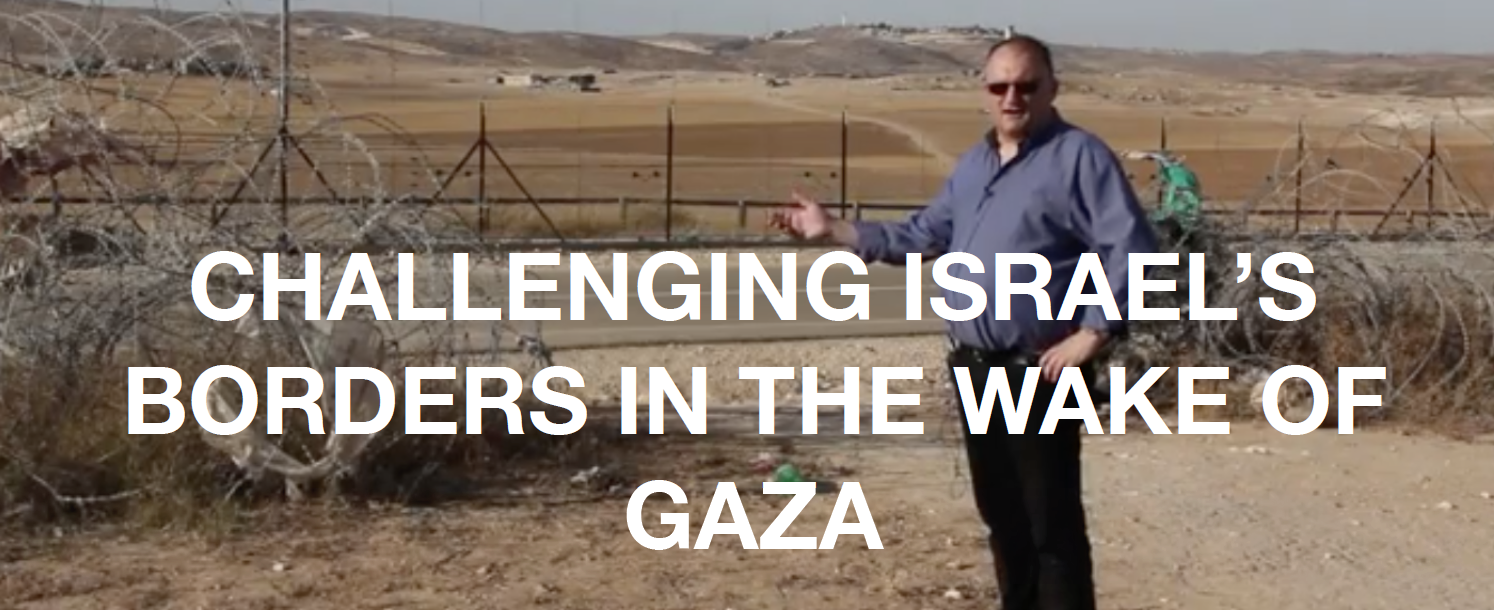 FILM SCREENING, LECTURE AND DISCUSSION BY PROFESSOR DAVID NEWMAN OBE
WHAT IS A BORDER? MOST PEOPLE THINK OF A BORDER AS FENCE OR A
WALL SEPARATING TWO COUNTRIES IN THE WORLD. WHAT DO PEOPLE KNOW
ABOUT PEOPLE ON THE OTHER SIDE OF THE BORDER AND PARTICULARLY,
WHAT DO YOUNG PEOPLE, CHILDREN, KNOW, WHEN THEY NEVER CROSSED
THE OTHER SIDE.
DATE: 31ST OCTOBER 2018
TIME: 19.30
VENUE: HAMPSTEAD GARDEN SUBURB SYNAGOGUE, NORRICE LEA, LONDON N2 0RE
TICKETS: £10
DO WALLS CREATE HOPE OR DESTROY IT?
This is a unique opportunity to get an exclusive insight into the views of the people on both sides of the conflict.
Revolving around children's poetry book Uzu amd Muzu from Kakamaruzu by Efraim Sidon, the film concentrates on the question if borders can create grounds for peace. The Ben-Gurion University film is a well balanced demonstration of different opinions on this question presented in the series of honest and often moving interviews with ordinary people ( women, parents, children) who reflect upon the personal thoughts on the ignorance that each side has regarding the order.
It dwells on the human aspect rather than on political complexities and at times it feels like utopian wishes rather than realistic possibility. This feeling of illusion regarding the possibility of a happy ending is somewhat shattered by children's' perspective of the life and people on the other side. Yet, the film gives the viewer a spark of belief that the end of conflict is only possible through common sense and humanity which exists on both sides of the wall/fence,
Ben-Gurion University's Professor David Newman OBE will be leading the, hopefully very lively, discussion after the screening.
WHATEVER YOUR POLITICAL VIEWS ON THE VOLATILE CURRENT SITUATION IN GAZA AND THE WEST BANK YOU WILL BE INSPIRED BY THIS SHORT DOCUMENTARY WHICH EXPLORES THE HUMAN SIDE OF THE CONFLICT AND LEAVES YOU WITH A GLIMPSE OF HOPE IN MANKIND!