Please read it from beginning to end !!!
FROM 1ST SEPTEMBER, THE SPIRO ARK WILL NO LONGER HAVE A STATUS OF A CHARITY.
NO DONATIONS WILL BE CONTRIBUTED TO IT ANY LONGER.
HOWEVER, THE SPIRO ARK WILL LEGALLY RETAIN ITS BRAND NAME SPIRO ARK, ITS WEBSITE WWW.SPIROARK.ORG AND ITS EMAIL: education@spiroark.org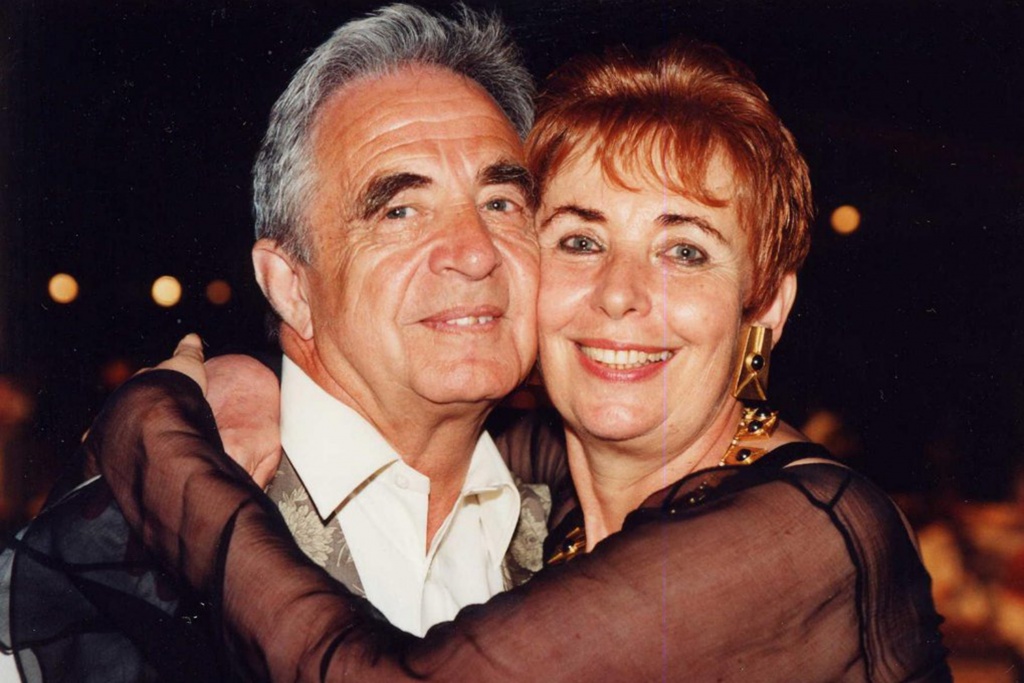 Nitza Spiro will continue the mission of the Spiro Ark to the best of her ability, go on teaching Hebrew and Bible classes
and coach individuals: converts and students of GCSE and A LEVELS exam candidates who wish to improve their chances of obtaining better grades. Also, people who prefer private tuition to classwork.
Nitza will also be happy to collaborate with individuals and organisation in organising unique cultural events, utilising her vast experience of over 50 years and strong contacts in this country and abroad.
ONLY TOP OF THE ICEBERG OF ACHIEVEMENTS BY THE SPIROS'
Every achievement of individuals, who become groundbreakers, is commendable, but now, one cannot close a successful organisation of universal reputation without understanding the passion of one individual, Robin Spiro, who brought to fruition an idea that was brewing in his mind while taking a post-graduate degree in Modern Jewish Studies at Oxford University.
While being a family man (father of 8), Robin created the Spiro Institute, surrounded by sceptics who often pulled down his ideas and predicted failure. He fought triumphantly many corners of small believers, and miraculously, obtained the full support of the Hebrew University in Jerusalem. He created the A/O LEVEL exam in Modern Jewish History, accepted by The Oxford and Cambridge examination Boards. Scores of students (Jews and non- Jews ) in 26 top High Schools ( Eton, Harrow, City of London, UCS, Camden High School, Hampstead High School for Girls……) became familiar with the fascinating Jewish experience.
He organised the acceptance of The Open University and the BBC by creating The Jewish Enigma textbook and the accompanying films and broadcasts which were aired weekly for years on BBC Radio and TV.
Robin worked on creating a Website of Jewish and Israeli History and Culture. It was called Gilui (discovery). Sadly it was not completed, but it followed a unique concept.
The Spiro Ark was instrumental in cherishing Yiddish as a language and culture, adding to the effort of protecting it from being extinct. In addition to lessons, concerts and films the Spiros created a Yiddish Theatre which included professional and amateur actors.
With the enthusiastic help of many lovers of everything Yiddish, a wonderful Yiddish Library was created in a venue, let free of charge, a spacious hall in Gray's Inn Road in which programs and even Passover Sedarim were organised,
We created a Jewish Theatre (in English) presenting plays of Jewish interest (Simon at Midnight by Bernard Kops… was performed at the Young Vic to much critical acclaim for a run of whole three weeks).
The Spiro Institute created the very first Jewish Film Festival at the NFT and the first-ever Israeli Film Festival in this country at the Everyman Cinema in Hampstead.
Tours of Jewish interest both in this country and abroad were organised with historians and experts of different relevant topics. It happened, far before it became a popular pursuit by many organisations.
The Spiros organised 69 such memorable tours to add to their credit and they covered all corners of the world
Simultaneously, Robin also managed to rescue the pedestrian street of St. Christopher's Place from the plan to demolish it and turned it into yet another modern West End street and thus he succeeded in preserving,
its charming Victorian architecture and atmosphere for eternity.
HEARTFELT GRATITUDE
Nitza and Robin wish to thank the very many individuals and organisations, both Jewish and not, who enthusiastically supported their work and helped to achieve the most ambitious ideas, transferring them from dreams to reality.
Greatest thanks go to our donors who enabled us never to use the term "impossible", to academics, writers, poets, filmmakers, musicians, theatrical personalities…
To most incredible teachers possessing knowledge and teaching skills as well as enthusiasm and pride to be contributors to the Spiro mission statement.
To the very many volunteers who tirelessly helped whenever and how often they were asked to assist.
To our small but legendary members of staff who turned from working "for " to individuals who became identified with the organisation and were, all of them, feeling, that The Spiro Ark was their own. The Spiro Ark owes them, those who were behind the scene but so instrumental in the Spiro success.
And last but not least a huge gratitude to our students and attendees.
More than they learnt from us, they taught us a lot, not least, human decency.
Very special gratitude must be given to the children and grandchildren of the Spiros who always encouraged them with pride. Hopefully, THEY inherited the quality of perseverance and determination with optimism and humour.
I am very excited to have this extraordinary opportunity to continue sharing with you my years of experience and passion for Hebrew and Jewish studies.
Do register for classes and events.
Nitza Spiro
---
Appreciations
"I have no words to express my gratitude to you ( Nitza) and Spiro Ark. What you do is keeping Jewish spirit up under very difficult and mostly unfavourable European context. Thank you
From Sergey Kanovich
Dear Nitza,
Thank you so much for your teaching this term. I know how much the class enjoy your lessons and they have learnt so much.
From Rabbi Alexandra Wright
Thank you for the wonderful work you do in educating us in language, history, culture and so much more.
With love,
From Sandra
It has been a privilege and a joy for many years for me to read and enjoy Tanach with my fellow classmates and Nitza and Robin Spiro every Friday afternoon. It is a class in which the inspiring beauty of the Hebrew (especially the poetry of the Bible) and what it has meant for all people for thousands of years, remains paramount. This is a group of mixed Hebrew ability and varying religious beliefs but where the meaning of the text in relation to the shoreshim (ancient Hebrew roots of the words) are of vital importance with regard to understanding, but also where the unparalleled magnificence of the rhythm and elegance of the succinct poetry of the Bible often overwhelms us all. Anyone who has studied with Nitza Spiro, knows that she is a born teacher of rare ability and an exemplar of the maxim: 'The function of a teacher is to connect the pupil with the love of the subject.' Exploring the unfathomable beauty of the Tanach with her is an uplifting experience for those of us who want to feel and hear the essence and the music of the most popular book in history in the words and cadence in which it was written.
From Brian Kaplan
Dear Nitza,
You cannot imagine how much you mean to me. Ironically, I would never have considered making Aliya without your transformational impact on my life over the past many years. It is not just learning Hebrew that makes such a big difference but the voyage of discovery that you have taken me on. The word inspirational is often used to describe you and I cannot think of a better one, except that I want to add a thousand exclamation marks.
But this is definitely not the end. I cannot imagine life without you and the only thing that can separate us is physical distance. Rather selfishly I am hoping that the Zoom classes will continue so I can join you wherever I am.
From Anne Evans
Dear Nitza,
Indeed we did not spend years together at the Ulpan but during the short periods of togetherness a special embroidery of love friendship and mutual respect was woven between us. I will never forget every minute we spent together.
Some people might define you as a Hebrew Teacher. 'but if I had to introduce you I would refer to you as the greatest.
I am in touch with friends who were with us at the Ulpan, nearly every week.
Yes, we have been through wars and extremely hard times but meaningful contacts like we have established then cannot be forgotten.
I love respect and appreciate you my dear Nitza.
Please, let us keep in touch.
From Samira Fadel