A message out of the blue
Amongst scores of emails which arrive daily at the Spiro Ark inbox, an invitation of a puzzling nature appeared.
The sender was an unknown person in Greece and the name of the organisation which issued the invitation added to the mystery: ICC ( International Christian Consulate)
The invitation was asking the Spiro Ark to spend two weeks in Athens, Greece with a group of Christian refugees from Arab countries.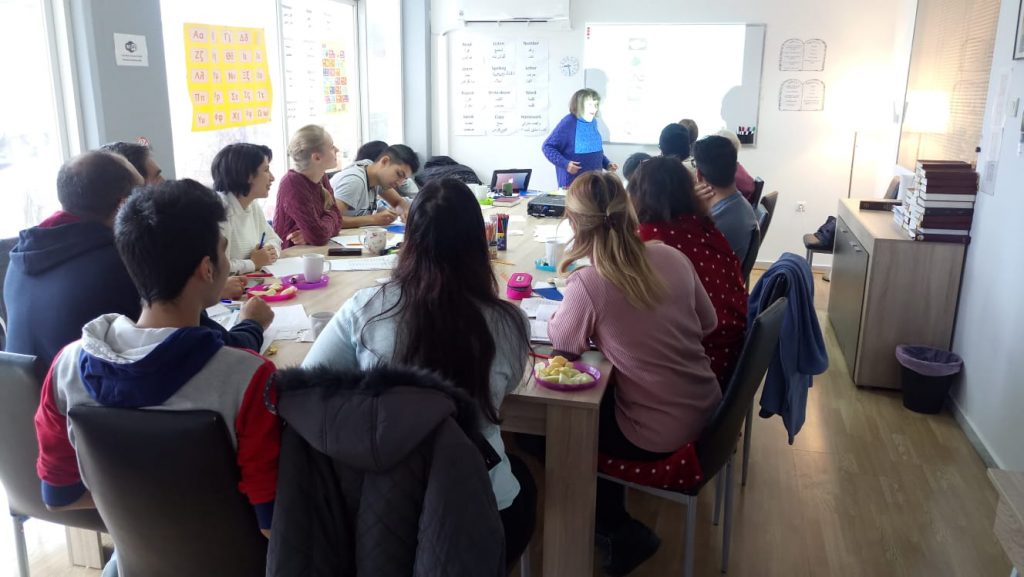 When one stumbles over treasure, does he/she leave it untouched? When an opportunity arises of diving into the unknown, with a possibility of elevating the spirit of persecuted people who need support , do I make a list of all possible obstacles or do I respond positively? Anyone who knows me, even vaguely, knows the answer right away.
Bringing the fortnightly scheme to fruition had to wait a few months because of my many obligations in London. But on the 19th December 2018 the nearly impossible has happened. Robin and I were on the flight to Athens without quite knowing what is awaiting us.
First meeting with the group- a tale of the unexpected
When I anticipated meeting a group of refugees , each with their harrowing tales of horror ( see for example one interview with a couple, parents of Corosh -6 years of age at the time of the interview) I was sure I will meet, miserably depressed individuals whose soul is shattered.
The group of 16 who were expecting us were just the opposite, laughing , joking and extremely warm , there was no need of words, we created a human bond from the moment we met.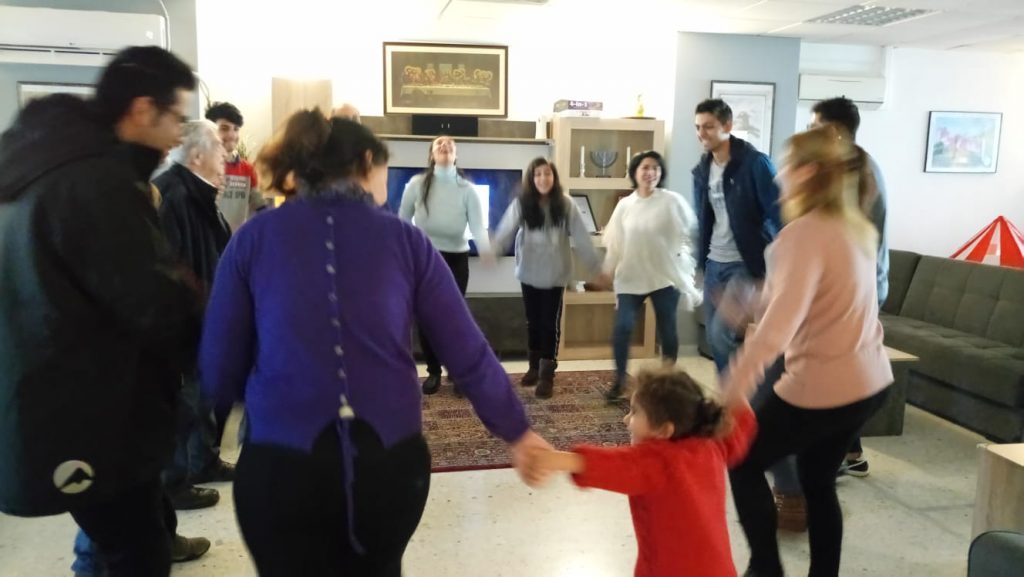 Since their Christianity is not bound with one form of Christianity or another, none of them are bound by a specific doctrine.
The recognition of Jesus as the saviour point to his Jewish roots and they are keen to emulate his life and his belief.
Following this search for new identity without the actual threat of Islam , either in their countries or in the Refugee camps they wish to see themselves as the early disciples of Jesus, Jews in their culture customs and beliefs.
Their leaders in their search of identity, Yochana Darling and Howard, the two dedicated and inspiring individuals who created ICC are vigilant in guiding them to the authentic Judaic roots.
My brief for the ten days of teaching was a tall and unachievable order , a wish that would need months to get anywhere near achieving it. : Reading , writing, speaking fluently on several chosen topics, singing, and introducing them to basic Jewish traditions.
Miracles do happen
Please follow the photographs and the videos and I leave it for to you to scream with amazement.
.