Harif, Spiro Ark and HGSS
are delighted to
inform you that the presentation
WHY DID JEWS LEAVE MOROCCO?
will take place via ZOOM on
Wednesday 22 April at 8 pm UK time
Wherever you may be in the world, please join us
for this free online talk, which will be followed by a Q&A.

https://zoom.us/j/3048916337?pwd=VVcrYkhtT2xacjJzVWczdUZFTGFaUT09

Meeting ID: 304 891 6337
Password: Mogador

+44 203 481 5237 United Kingdom
+44 203 481 5240 United Kingdom
To dial in from outside the UK https://zoom.us/u/acPF03J2RK
Number keypad password:  573751
Priority will be given to questions sent in advance to
info@harif.org or education@spiroark.org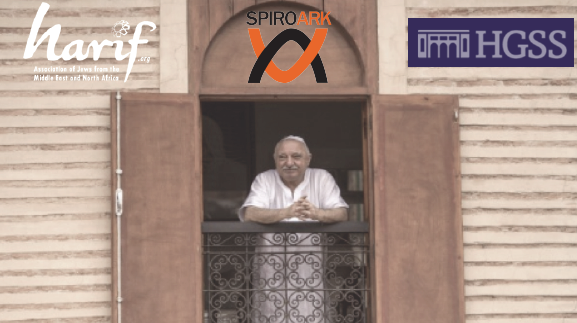 The exodus from Morocco after Israel was established was not as dramatic as from other Arab countries. Nonetheless only one percent of the Jewish population remains there today. Lyn Julius will give some historical background, touch on the impact of colonial French influence and examine the myths surrounding the wartime king: did he save the Jews from the Nazis? She will then discuss the run-up to Moroccan independence, the
emigration ban and how the Jews have become central to Morocco's foreign policy and PR strategy.
This is the first in a two-part series on Morocco. In the second talk on 13th of May, Michelle Huberman will talk about the four weeks she spent in Fez over Ramadan.