Striving for Perfection looks at the Exodus of the Israelites from Egypt and the history leading up to that important event to find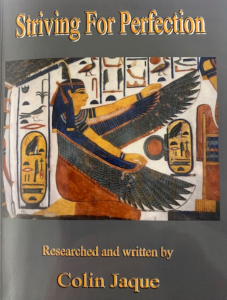 the date when it actually happened and for the first time proving
that it accords with the well documented history of Egypt and investigating the relationship with the Egyptians throughout a period of 230 years.
This book highlights the clues given in the Bible and with a fresh look at the available evidence from the surrounding tribes shows how the Habiru Tribe (Israelites) through Joseph helped save Egypt from annihilation and through their joint effort with the Egyptians built a nation as close to perfection as man has ever achieved. From this research comes accurate dates for all the characters of the Bible from Abraham to King Solomon and
proving how Moses planned and executed the plagues belittling a powerful Pharaoh into submission destroying him and his army with sophisticated
tactics.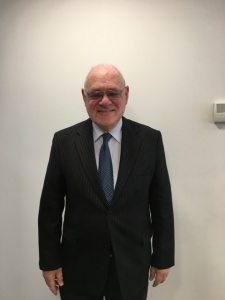 Colin Jaque, the author, was born in London in 1940 where he has lived throughout his life. He is a commercial litigator, but his speciality is Chancery work, and it is the investigation into the history of events relating to difficulties relevant to that Division of the Court that has attracted him to that work particularly when an endeavour is required to find a solution to an apparently intractable problem.
Lord Jonathan Sacks prompted the author to carry out the investigation that has led to this book.
Date: Wednesday, 25th of March
Time: 7.30pm
Venue: Hampstead Garden
Suburb Synagogue, Norrice Lea,
London , N2 0RE
Tickets: £10