PROFESSOR SAM COHEN ANNUAL MEMORIAL LECTURE 2019
Is it Charity?
Tzedaka in the 21st Century
By Eli Katz, Founder and CEO at XConnect
The welfare state and overall global rise in philanthropy are to beapplauded. Yet, the Jewish approach to Tzedaka and supporting essential
organisations extend far beyond the simple western world view of charity. This fascinating subject will include the fundamental concepts of Ma'aser
Kesafim (Tithing one's earnings) from the time of our Patriarchs and the Laws of Tzedaka, and how they are applied in the modern world.
Topics will include the modern welfare society, HMRC's Gift Aid,'Church Tax' and funding communal infrastructure.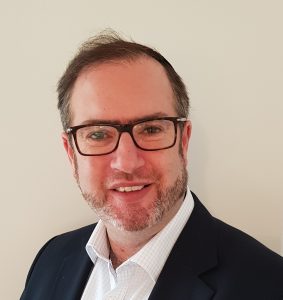 Eli Katz studied at both Gateshead and Mir Yeshivot and holds a first-class honours degree in Computer Science from Imperial College, London. He is the author of Easy Giving (2014, 2nd Edition 2016) on the
laws of Tzedaka and Communal Obligations. In addition, he has also written extensively on the topic
of modern physics as it relates to Jewish tradition and other works concerned with the problems Kohanim
may encounter in the modern world.
He is the Founder and CEO at XConnect – a provider of global real-time number information to the
communication industry and has authored a number international patents in the areas of communications and information technology. He is also the co-founder and chairman of ITSPA – the UK's industry body for IP Telecom operators.
Date: Wednesday 25th September 2019
Time: 19.30
Venue: Hampstead Garden Suburb Synagogue, Norrice Lea, London , N2 0RE
Tickets: Free
Please click here to register your attendance