Presented as a diary of a year-long search, this book explores Sabbath-keeping from the point of view of a doubting Jew trying to make sense of what has become a quaint, obsolete practice. Although the book relies upon centuries of philosophical thought, it is accessible, direct, and often
humorous, aimed at others who, like Susan Pashman, cannot blindly 'obey, ' but who demand a sensible basis for their practices. Remember the Sabbath and keep it holy. What does this mean? And why is it a moral obligation, ranked high on a list of commandments that includes refraining from murder, lying, cursing, and picturing God? Ultimately, Dr. Pashman decides that 'stepping back' to an objective position–the starting
point for moral conduct–is the detachment that Sabbath observance demands. A Sabbath properly observed is not just a day to unplug from technology; it is a day to attentively contemplate the lives and needs of others, to take a 'God's eye' view of the world.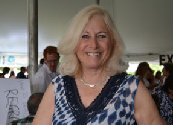 This book is published by Valentin Michael
Susan Pashman is a retired Philosophy professor based in New York. She has taught adults Philosophy for almost twenty years, and p r e v i o u s l y t a u g h t P h i l o s o p h y t o undergraduates at Adelphi University and Harvard.
This book is published by Vallentine Mitchell publishers.
Date: Sunday 29th of March 2020
Time: 19.30
Venue: Shomrei Hadath
64 Burrard Rd, West Hampstead, London NW6 1DD
Tickets: £10