SPIRO ARK INVITES YOU TO THE SCREENING OF
MY MICHAEL
DIRECTED BY DAN WOLMAN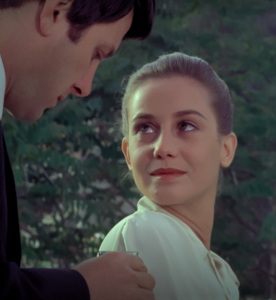 My Michael is a sensitive film set in the divided city of Jerusalem of the early
1950's. It tells the story of a tormented Hannah and her stolid, dutiful husband, Michael.
Hannah, tries to find a way out of her bourgeois life and marriage through self destructive fantasies. This psychological provocative film based on a bestselling novel of Amos Oz created quite a controversy when first released.
"Israel's most talented and promising director, Dan Wolman, has limned with
sensitive beauty the story of a marriage that never worked. Here his touch is certain…
MY MICHAEL is a beautiful, jewel- like little film. "
Peter Besas – D. Veriety
Date: Sunday 15th of December 2019
Time: 5pm
Venue: UCS, Lecture Hall, Frognal, London NW3 6XH
Tickets: £10