Iran is constantly in the news. What are its motivations? Where is it heading? This is a rare opportunity to hear David Nissan, an expert on Middle East politics based in Israel, give us a clear and objective overview of the situation in Iran, of the Jews still living there and of Israel's
role in the breathtaking drama being played out in the Middle East today.
Born and bred in Iran, David Nissan has two degrees from the Hebrew University. For 16 years he served as an officer in the IDF and then as a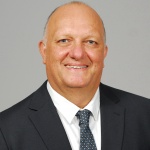 consultant to the Ministry of Defence.
Date: Thursday 5th of March 2020
Time: 7.30pm
Venue: Holland Park Synagogue, 8 St James's Gardens, London W11 4RB
Tickets:£10
Bookings: online on www.spiroark.org , By phone: 02077944655, or email
education@spiroark.org, info@harif.org