Spiro Ark and Meretz UK jointly invite you to Mark International Women's Day by attending a presentation
A 'New Woman' for a New State?
Illustrated talk by Dr. Anne Summers
The British launch of the Federation of Women Zionists in 1919 and of WIZO in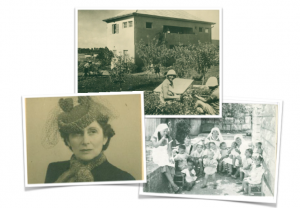 1920 represented a challenge to a male-dominated Zionist movement. But the former
Jewish suffragists who founded these organisations faced an uphill task, needing to
recruit a mass membership among women who were, in the main, neither feminist nor
Zionist. Meanwhile, the women who were, literally, on the ground in Mandate Palestine
contested the social and economic roles proposed for them by their would-be
benefactors; and the international dimension of the movement soon revealed that some
nationalities were 'more equal than others'. This lecture details the debates and
struggles surrounding these gender issues during the Mandate and beyond, leaving
room for (rueful?) reflections on the current state of play.
Date: Sunday 8th of March 2020
Time: 19.30
Venue: Hashomer House, 37a Broadhurst Gardens, London NW6 3QT
Tickets: £10
Bookings: online on www.spiroark.org , By phone: 02077944655, or email
education@spiroark.org,